Frank J. Oteri on Someone Will Take Care of Me
Frank J. Oteri writes about Corey's new album Someone Will Take Care of Me at New Music Box: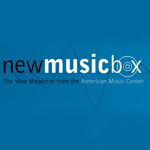 For nearly a decade Corey Dargel has been making extraordinarily weird musical concepts sound natural and almost mainstream by packaging them as popular songs. Irregular meters and phrases, totalist polyrhythms, and unstable harmonic movement are commonplace throughout his oeuvre… But all of these advanced musical techniques are never ends in and of themselves; in fact, since these devices serve his songs so well, a casual listener might not even realize all of what's going on in Dargel's electronically generated song accompaniments… Ultimately Dargel's pop-song trappings are a façade that lulls you into a false sense of security as a listener; before you know it, you're bopping your head to a very complex series of beats, humming a melody that doesn't quite line up with those beats, and thinking about the world in a way that you most likely would never have thought about it before.
But if Corey Dargel's output has always been the work of a singer-songwriter who engages in heady compositional strategies, he completely ups the ante with…the double-CD Someone Will Take Care of Me…
Read the full essay here.