Brooklyn Philharmonic Selects Corey as Composer Fellow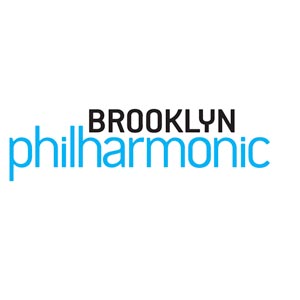 Brooklyn Philharmonic is proud to announce Corey Dargel, Matthew Mehlan, and Jeremiah Lockwood as its Composer Fellows for the 2008-2009 Season.
The Composer Mentorship Program, now entering its fourth cycle, celebrates and brings to light composers whose work reflects the energy, power, and pulse of Brooklyn. Acclaimed by Meet the Composer as a national model, the program is designed to foster new voices from backgrounds that reflect the diversity of our community, and BPO encourages composers from all non-orchestral backgrounds to apply. Mentored by acclaimed composer Randall Woolf, this season three composers will be propelled into the classical community and receive training in orchestral composition and community engagement.  The Composer Mentorship Program will include commission(s) of a new chamber music work, a string orchestra reading session, recording's of the composers' commissions, and involvement with BPO Education and Community Programs. Beginning during the 2009-2010 Season, the Composer Mentorship Program was expanded to include the Music Off The Walls, the BPO concert series at the Brooklyn Museum.  The Fellows are asked to co-curate, with the guidance of Randall Woolf and the BPO Artistic Staff, a Music Off The Walls concert inspired by concurrent Brooklyn Museum exhibits. World Premier performances of the Fellow's chamber ensemble commissions will take place at each composer's respective concert.
Music Off The Walls is a truly cross-disciplinary series that creates an experiential conversation between the visual arts and music. BPO musicians in varying ensembles along with guest soloists perform chamber repertoire ranging from ranging from classical composers to today's undiscovered talents. These concerts take place in the Brooklyn Museum's 460-seat Iris and B. Gerald Cantor Auditorium. To encourage audience members to explore the museum, and in particular the afternoon's paired exhibit, tickets to the concerts include free museum admission and a pre-concert gallery tour.
The Brooklyn Philharmonic, now in its 57th season, is at the forefront of defining what it means to be a twenty-first century urban orchestra. Dedicated to innovation, artistic collaboration, arts education, and engaging audiences, the Brooklyn Phil is active in Brooklyn's vibrant music scene and provides musical experiences for people of all ages. For the past five decades, the Brooklyn Philharmonic has played a leading role in the presentation of innovative and thematic programming, and in 2009 received its 22nd ASCAP Award for "Adventurous Programming of Contemporary Music."
The Brooklyn Philharmonic has been led by an illustrious succession of visionaries, including Michael Christie, Robert Spano, Dennis Russell Davies, Lukas Foss, and Siegfried Landau. Devoted to bringing music to the entire Brooklyn community, Brooklyn Philharmonic serves the borough's cultural and educational communities through partnerships with the Brooklyn Museum, Brooklyn Public Library, BRIC, and many Brooklyn schools. The Brooklyn Philharmonic is continually expanding its role as a leader in music education and as a critical cultural resource for economically disadvantaged children and at-risk youth. Current initiatives include School Time Concerts, curriculum-based composing workshops at elementary schools, in-school instrumental coaching and violin instruction, and an annual student ensemble contest.
Composer Mentor Randall Woolf was born in Detroit. He discovered classical music for himself in college, having spent high school in the usual garage-rock bands. He studied composition privately from 1982 to 1987, taking 3 years of counterpoint and harmony lessons in the Schoenberg tradition with noted microtonalist and jazz visionary Joseph Maneri. He studied orchestration and composition privately with David Del Tredici. In 1989, he was a fellow at Tanglewood, studying with Lukas Foss and Oliver Knussen. He resides in Brooklyn with his wife, pianist and ranteuse Kathleen Supové. His music ranges from the purely traditional classical media such as string quartet and orchestra to the entirely electronic and theatrical, though he is happiest between these extremes. He is frequently performed throughout the United States by groups such as the Seattle Symphony, Pittsburgh New Music Ensemble, the Paul Dresher Ensemble, Bang On A Can/SPIT Orchestra, Northern Kentucky Symphony, California EAR Unit, American Composers Orchestra, Fulcrum Point, twisted tutu, Music at the Anthology, Basso Bongo, Cleveland Chamber Orchestra, Kansas City Symphony, New Millennium Ensemble, Dinosaur Annex, Boston Musica Viva, American Baroque, Dogs of Desire chamber orchestra, Northern Kentucky Symphony, Meridian Arts Ensemble, and the Society for New Music, among others.
Born in Texas in 1977, Corey Dargel is a Brooklyn-based composer, writer, and singer whose gentle assault on pop and classical idioms creates a tension that pervades his music. The New Yorker magazine calls him "a baroquely unclassifiable" composer of "ingenious nouveau art songs" and according to Gramophone magazine, he has "a compositional sense guaranteed to keep close listeners on their toes." Dargel earned a bachelor's degree in music composition at Oberlin Conservatory where he studied with John Luther Adams, Pauline Oliveros, and Brenda Hutchinson. His music has been profiled by Kurt Andersen (Studio 360), Alison Stewart (Weekend Edition), and David Garland (Spinning On Air). Dargel has released two solo albums, Less Famous Than You (2006, Use Your Teeth) and Other People's Love Songs (2008, New Amsterdam Records). His third album, Someone Will Take Care of Me (2010, New Amsterdam Records & Naxos of America) is a double-CD set, featuring performances by the classical chamber group International Contemporary Ensemble (ICE), David T. Little (drums), and Kathleen Supove (piano). It is comprised of song cycles adapted from Dargel's critically acclaimed music-theater pieces, Thirteen Near-Death Experiences and Removable Parts, which won the 2007 New York Innovative Theatre Award for Outstanding Performance-Art Production and was hailed by the New York Times as "almost perversely pleasurable… with an intelligent grace that is as moving as it is impressive." Dargel has received awards and residencies from the MAP Fund, Meet The Composer's Creative Connections program, the American Composers Forum, the Jerome Foundation, the Aaron Copland Fund for Music, the MacDowell Colony, New Dramatists, and the Atlantic Center for the Arts.
Multi-instrumentalist, songwriter, composer, and filmmaker Matthew Mehlan is based in Brooklyn, New York. Originally from Chicago, he received a Bachelor of Music from the Oberlin College Conservatory of Music with a major focus on Technology In Music and Related Arts (TIMARA). Since 2003 he has been performing and recording with his band Skeletons, who it has been said "are one of the few contemporary bands who can legitimately be called 'original'."(Xlr8r).  Skeletons have toured the US, Europe and UK extensively and released albums on Shinkoyo (the art and music group Matthew co-founded), Ghostly International (http://ghostly.com), and Tomlab (http://tomlab.com). In 2009, the group began performing as a 12-18 piece Big Band to explore the outer limits of their ideas.
Jeremiah Lockwood, son of composer Larry Lockwood and the grandson of the legendary Cantor Jacob Konigsberg, began his musical career playing on the streets and subways of Manhattan performing with Piedmont Blues master Carolina Slim.  Jeremiah is the front man for The Sway Machinery, an ensemble with a unique sound and focus on mining the historic Cantorial music tradition as a jumping of point for creating unique and exciting new music. The Sway Machinery released its debut album, Hidden Melodies Revealed, on JDub Records in April of 2009. A track from Hidden Melodies Revealed was featured on the hit TV show Weeds. The Sway Machinery performed at the legendary Festival of the Desert in Mali in January 2010 and recorded a new album in Africa, which is currently in post-production. In 2007, Jeremiah was awarded the Six Points Fellowship for Emerging Jewish Artists to develop his unique concept for a concert-event to celebrate Rosh HaShana, the Jewish New Year, through a re-interpretation of the liturgical music of the holiday.  In addition to his work as performer, Jeremiah is a composer for film and theater, scoring the Adam Vardi film Mendy, a documentary piece on Israeli artist Miriam Cabessa, and working extensively with director Paul Andrejco's Puppet Heap production company. Jeremiah has also toured extensively as guitarist with Balkan Beat Box. Jeremiah's blues-oriented solo album, American Primitive, was released by Vee-Ron Records in 2006. Jeremiah is currently artist-in-residence at the Jewish Daily Forward, creating a series of songs based on historic Chassidic Nigunim. Jeremiah Lockwood lives in Brooklyn with his wife Shasta and their sons Moses Lion and Jacob Ulysses.