Bio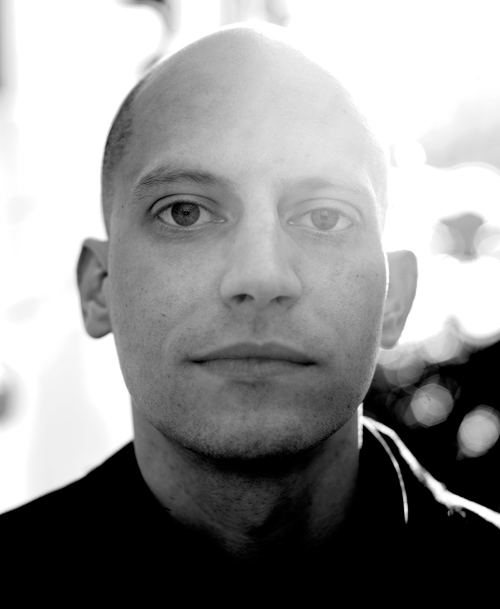 Corey Dargel (b. 1977) is an Austin-based composer and singer-songwriter whose gentle assault on pop and classical idioms creates a tension that pervades his music. Deadpan and detached vocals reveal heartbreaking intimacies, awkward and obtrusive drum patterns struggle against fragile harmonies, vocals and music uneasily oppose each other as songs stumble to their ends.  The New Yorker calls Dargel "a baroquely unclassifiable" composer "of ingenious nouveau art songs."  Minnesota Public Radio singles him out as "a wonderfully difficult artist to define."  According to the New York Times, "Dargel [is] one of the more original and consistently provocative artists pushing at the margins of modern classical music and adventurous pop." New York magazine says, "His ghostly baritone, precise delivery, and transfixing stage presence transform his performances into intimate plumbings of the audience's psyche."
Dargel studied music composition at Oberlin Conservatory with John Luther Adams, Pauline Oliveros, and Brenda Hutchinson.  In the summer of 2001, he moved to Brooklyn, NY, where he performed as a singer-songwriter with self-produced electronic accompaniments.  He eventually earned the attention of classical music critics Alex Ross, Anthony Tommasini, Amanda MacBlane, and Steve Smith, who recognized an appealing level of intricacy and quirkiness beneath the surface of his songs.
Dargel's debut album of synth-pop songs about falling in love with celebrities, Less Famous Than You, was released in 2006 on the London pop label, Use Your Teeth.  The New York Times praised the songs as "richly layered creations with undulant rhythm tracks, chorale-like chord progressions, skittish flute lines and fractured phrases." Salon called Dargel the "[m]usical progeny of Stephin Merritt…but with the unmistakable complicating impulse and rococo ingenuity of a conservatory-trained…new music-obsessed mind," and Gramophone gave the album a positive review, noting "a compositional sense guaranteed to keep close listeners on their toes. Words and music are truly equal partners."
Dargel's second synth-pop album, Other People's Love Songs (2008, New Amsterdam Records), consisted of thirteen custom-made love songs commissioned by real-life couples.  The New York Times wrote of Other People's Love Songs, "Mr. Dargel sings in a modest, sweet-toned, conversational way, and writes songs whose lyrics and melodies are at once wistful and wry, tender and irreverent…[G]iving voice to the lives and relationships of his subjects, he invests melodies with playful melismatic turns, evoking Kurt Weill cabaret…"
For his third album, the ambitious 2-CD set Someone Will Take Care of Me (2010, New Amsterdam Records), Dargel dramatically shifted his M.O. from writing synth-pop songs to composing fully notated song cycles dealing with decidedly darker subject matter.  Someone Will Take Care of Me features Dargel performing two song cycles with the chamber music group International Contemporary Ensemble (ICE), the concert pianist Kathleen Supové, and the drummer/percussionist David T. Little.  "Thirteen Near-Death Experiences" (CD 1) follows the life cycle of a character who suffers from debilitating hypochondria, and "Removable Parts" (CD 2) uses the strange phenomenon of voluntary amputation, i.e. people who wish to have a healthy limb removed, as a metaphor for more common feelings of anxiety, loneliness, and longing.  WNYC's New Sounds called Someone Will Take Care of Me "a brilliant collection," The Upcoming (UK) calls it "fabulous and intense," and in New Music Box, Frank J. Oteri wrote, "Dargel is doing much more than writing extremely well-crafted songs. He is creating larger arcs of meaning, both musically and lyrically."
In 2011, Dargel released Last Words from Texas, a free EP of synth-pop songs setting to music (verbatim) the last statements of convicted criminals put to death by the state of Texas.
In 2015, New Amsterdam Records released Dargel's fourth studio album, OK It's Not OK.  Thematically, the album is concerned with the intertwining subjects of depression and composure, yet Dargel's winking delivery and clever arrangements bring a sense of levity to these heavier topics.  PopMatters called the album "thinking person's pop… sophisticated and catchy…" and OUT magazine described it as "Poppy, slightly folky, and littered with electronic flourishes… Dargel['s] music defies any attempt at generic classification."
Dargel has been the subject of in-studio interviews broadcast on PRI's Studio 360, NPR's Weekend Edition, KALW San Francisco's Then and Now, WFMT Chicago's Critical Thinking with Andrew Patner, and WNYC's Spinning On Air.  He even earned a tweet from MSNBC's Rachel Maddow for his art-song settings of the remarks of Condoleezza Rice.
Dargel moved from Brookly, NY, to Austin, TX, in May of 2015.  He is on Twitter @dargel and on the web at www.automaticheartbreak.com.
Awards
Creative Capital Fellowship (2013), MAP Fund (Creative Capital, 2012 and 2008), Commissioning Music/USA (Meet The Composer, 2010), Aaron Copland Fund for Music's Recording Program (two awards, 2010 and 2009), MetLife Creative Connections (Meet The Composer, two awards, 2010 and 2009), Frederick Loewe Award for Musical Theater (New Dramatists, 2008), New York Innovative Theater Awards (2007) Outstanding Performance-Art Production awarded to Removable Parts, Composer Assistance Program (American Music Center, 2007), New York State Music Fund (Rockefeller Philanthropy Advisors, 2006), American Composers Forum (Jerome Foundation, 2006)
Artist Residencies
Chinati Foundation, Marfa, TX (as a guest of resident artist Karole Armitage, fall 2012), Brooklyn Philharmonic Composer Fellow (2010-11), MacDowell Colony (two residencies, 2006 and 2008), HERE Arts Center (artist in residence, 2005-07), New Dramatists (Composer/Librettist Studio, 2005), Atlantic Center for the Arts (2004).
Educational Residencies
Dargel has participated in residencies/presentations/performances/etc. at Wesleyan University, Bucknell University, the University of Illinois at Urbana-Champaign, the University of North Carolina at Wilmington, New York University, the New School, Florida International University, Mercer University, and elsewhere.  His music is featured in two music history textbooks: A History of Music in Western Culture (for music majors) and Listen to This (for non-music majors), both by the author Mark Evan Bonds.
photo by Luke Batten and Jonathan Sadler of New Catalogue.